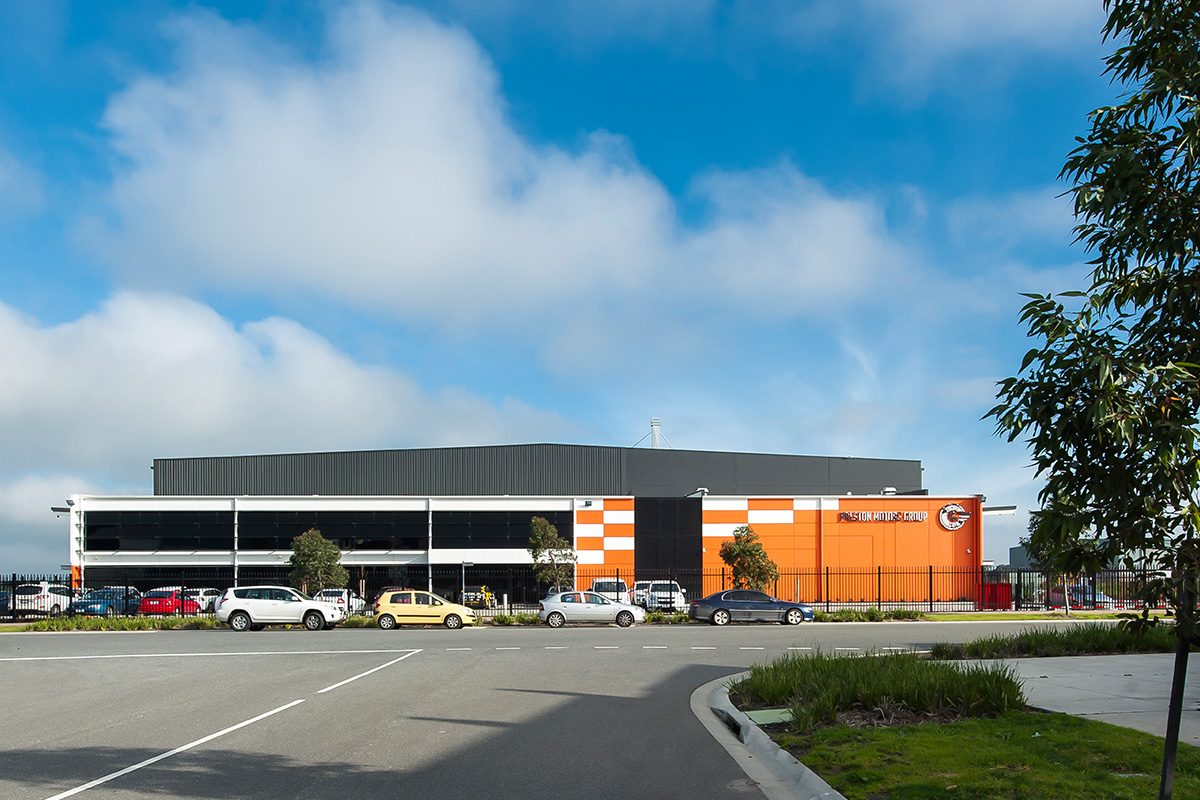 Following the companies' centenary celebration in 2012, the Preston Motors Group has recently launched three new locations to its growing legacy.
The eye-catching new Parts Warehouse is a stunning feature of an otherwise mundane industrial zone of Dandenong South. Continuing the trend of consolidating resources this new facility merges two previous locations into one state of the art building. Parts, paint, call centre, facilities, and management all have a place in this bold new building. Learn more
The new Head Office in Port Melbourne brings teams together in a light filled and spacious environment. Boasting a grand boardroom with state of the art technology, two meeting rooms, a playful breakout room, and shower facilities this new facility showcases our clients' commitment to its staff. Learn more
Hyundai and Ford have a new home in Melbourne with this striking new consolidated facility in Oakleigh. High ceilings, clean lines and timeless and hardwearing finishes characterise this new dealership. With first floor workshop including two wash bays, 28 car lift bays, 8 additional car spaces, as well as tool and equipment storage this facility is well equipped for the entire lifecycle of the car. Learn more about Hyundai Chadstone and Ford Chadstone.