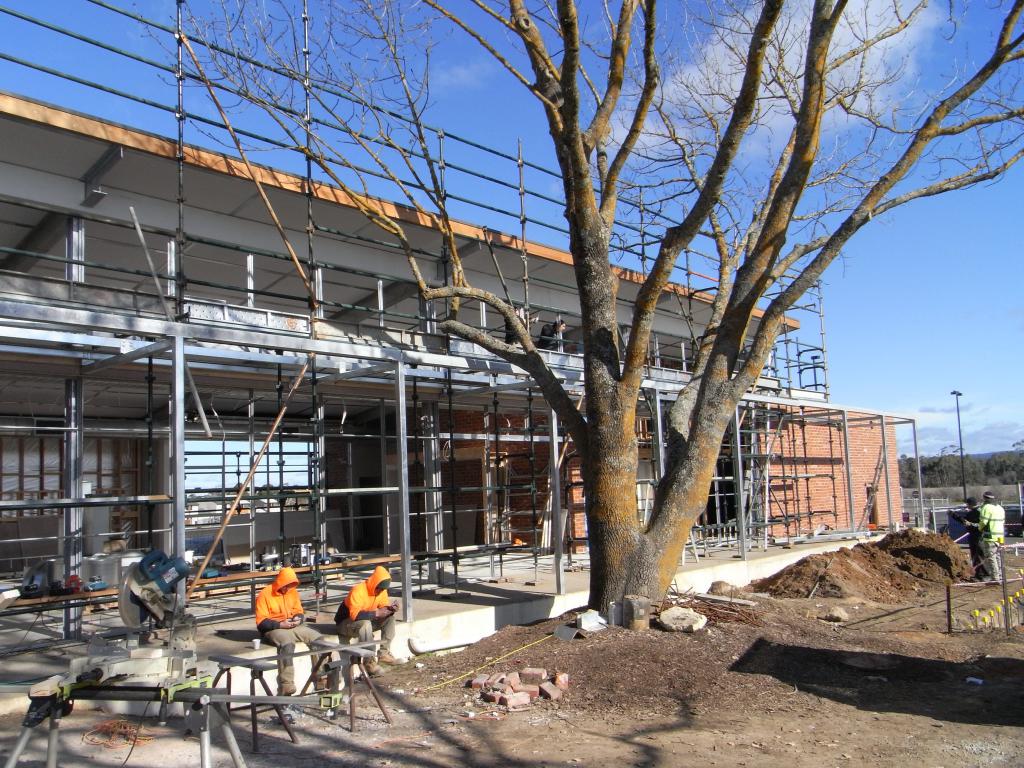 The end of financial year is always a busy time and this year was no exception. While a lot of work continues behind the scenes, two key projects are charging ahead on site.
The Whistlestop Hotel in New Gisborne is well under-way with kitchen equipment already being installed. Our favourite photo this month captures a moment with two tradesmen having lunch in the sun where we hope many patrons will be in the future.
Parts Warehouse in Dandenong is progressing extremely quickly thanks to the hard work of the team at Lentini Holdings. SSI Schaefer have already begun the warehouse fit-out works which include racking, a mezzanine level and conveyor system. The other photograph is of some of the cladding colours for the main walls. We look forward to showing you the finished product soon!